Flat Playa Blanca
145.000€ (£ 130.630 approx.)
Ref.PP-289616 | 247767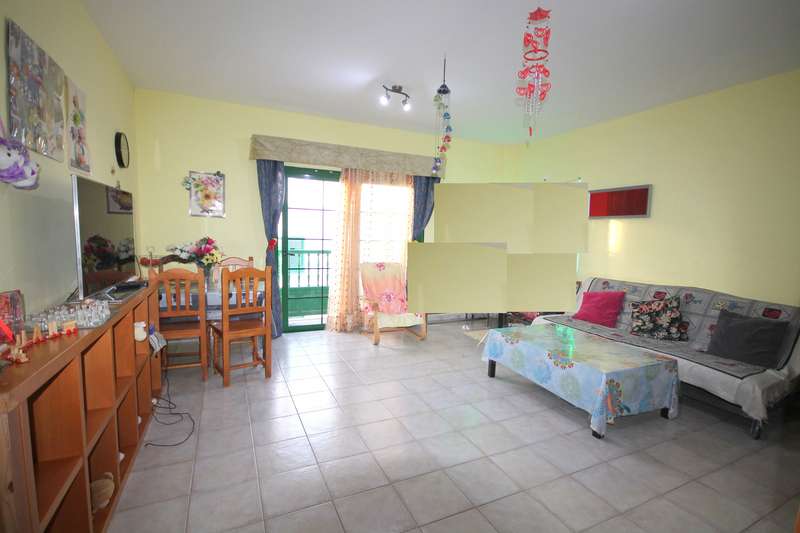 Flat in the center of Playa Blanca in top floor comprising of hall, spacious living room with dining space, 2 bedrooms with built-in wardrobes, bathroom and roof terrace with storage room. Fully furnished.
Size:70m² Bedroom/s:2 Baths:1
Reference:
289616 - 247767,
Size:
70m²,
Bedrooms:
2,
Bathrooms:
1,
Furnished:
Fully furnished,
Garage:
No,
Swimming pool:
No,
Garden:
No ,
Floor:
1st,
Built-in cupboards:
Yes,
Furnished kitchen:
Furnished with appliances,
Kitchen type:
Independent,
Terraces:
1 ,
Balconies:
1 ,
Location:
Exterior,
Views:
Sea,
Ceiling height:
Regular,
Floors:
Stoneware,
Type of windows:
Aluminum,
Storage room:
Yes,
Neighbors:
5,
Neighbors in the building:
5,
Condition:
Good,
Availability:
Unoccupied,
Scale emissions efficiency:
G,
Scale consumption efficiency:
G,
Equipment:
Refrigerator, Washer, Microwave, Water, Light, Rooftop,
Comunity fee:
23€ .
Inmobiliaria Precio Perfecto
C/ Manolo Millares 79 (antigua C/ Jose Antonio)
35500
La Arrecife.
(+34)928.805.826
https://www.inmobiliariaprecioperfecto.com/
Documento elaborado por Inmobiliaria Precio Perfecto con información de la propiedad para su compraventa, arrendamiento o traspaso. Con su aceptación, el destinatario se compromete a no copiarlo, reproducirlo o distribuirlo a terceros, ni total ni parcialmente, sin el consentimiento escrito de Inmobiliaria Precio Perfecto, que declina expresamente toda la responsabilidad por las manifestaciones, expresas o implícitas, u omisiones, o por cualesquiera otras comunicaciones orales o escritas hechas a cualquier parte interesada. Esta información no constituye un valor contractual.