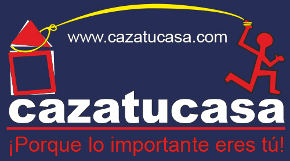 Duplex Playa Honda
260.000€ (£ 228.428 approx.)
Ref.CC-209135 | 283
INDEPENDENT DUPLEX WITH GARAGE, TERRACE AND GARDEN IN PLAYA HONDA House on a plot of 186 m2 with garage, terrace and garden area, near the beach, the pedestrian zone and in the center of the town (school, health center, leisure and shopping). The ground floor of the house consists of living-dining room, independent kitchen, bathroom and a large covered area of about 30m2. The top floor with its four rooms, bathroom and balcony. The house is in good condition, bright and with the ideal location, close to the beach and all kinds of services.
Reference:
209135 - 283,
Size:
110m²,
Usable size:
97m²,
Kitchen type:
Independent,
Bedrooms:
4,
Bathrooms:
2,
Terraces:
1 (10.00m²),
Garage:
Private (1 Parking places),
Garage type:
Closed,
Storage room:
Yes,
Garden:
Private (76.00m²),
Condition:
Excellent.
Cazatucasa
C/ Mastil, 73 P-4
La Playa Honda.
(+34)928.821.153 (+34)615.950.298
http://cazatucasa.lanzaroteproperty360.com/
Este documento ha sido elaborado por Cazatucasa con información descriptiva de la propiedad para su compraventa, arrendamiento o traspaso. Con su aceptación, el destinatario se compromete a no copiarlo, reproducirlo o distribuirlo a terceros, ni total ni parcialmente, sin el consentimiento escrito de Cazatucasa. Cazatucasa, declina expresamente toda la responsabilidad por las manifestaciones, expresas o implícitas, contenidas en el presente documento, por las omisiones del mismo, o por cualesquiera otras comunicaciones orales o escritas hechas a cualquier parte interesada. Esta información no constituye un valor contractual.