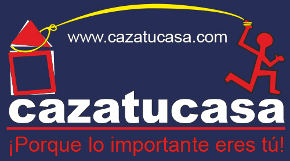 Apartment Puerto del Carmen
145.000€ (£ 130.630 approx.)
Ref.CC-288277 | 483
NICE FLAT WITH GREAT VIEWS TO THE SEA AND FUERTEVENTURA IN PUERTO DEL CARMEN Come and visit this nice flat with great views to the sea and Fuerteventura, Fariones area, 400m from the beaches! It is located in a quiet, comfortable complex with a communal pool and an ideal location, close to the beach and the main avenue, bus, supermarkets, bars, restaurants, shops, sports centre, shopping centre ... . The property, situated on the ground floor, consists of a large living-dining room, american kitchen, 2 bedrooms, 2 bathroom (1 in suite) and terrace with incredible views. Ideal as an investment!
Reference:
288277 - 483,
Size:
53m²,
Bedrooms:
2,
Bathrooms:
2,
Swimming pool:
Comunitary,
Built-in cupboards:
Yes,
Kitchen type:
American,
Terraces:
1 (10.00m²),
Condition:
Good.
Cazatucasa
C/ Mastil, 73 P-4
La Playa Honda.
(+34)928.821.153 (+34)615.950.298
https://cazatucasa.lanzaroteproperty360.com/
Documento elaborado por Cazatucasa con información de la propiedad para su compraventa, arrendamiento o traspaso. Con su aceptación, el destinatario se compromete a no copiarlo, reproducirlo o distribuirlo a terceros, ni total ni parcialmente, sin el consentimiento escrito de Cazatucasa, que declina expresamente toda la responsabilidad por las manifestaciones, expresas o implícitas, u omisiones, o por cualesquiera otras comunicaciones orales o escritas hechas a cualquier parte interesada. Esta información no constituye un valor contractual.