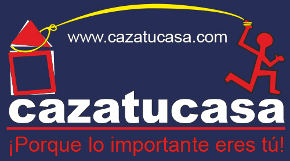 Duplex Playa Blanca
190.000€ (£ 171.171 approx.)
Ref.CC-294620 | 710-488
Furnished, bright and spacious duplex for sale. It consists of three bedrooms, a bathroom and a toilet. Independent kitchen and covered utility room. It is sold fully furnished and equipped. It has a private parking space. It has views of Fuerteventura. Close to all services such as schools, bus stops etc.
Reference:
294620 - 710-488,
Size:
100m²,
Usable size:
84m²,
Bedrooms:
3,
Bathrooms:
1,
Furnished:
Fully furnished,
Furnished kitchen:
Furnished,
Kitchen type:
Independent,
WCs:
1,
Terraces:
1 (29.00m²),
Balconies:
1 ,
Storage room:
Yes.
Cazatucasa
C/ Mastil, 73 P-4
La Playa Honda.
(+34)928.821.153 (+34)615.950.298
https://cazatucasa.lanzaroteproperty360.com/
Documento elaborado por Cazatucasa con información de la propiedad para su compraventa, arrendamiento o traspaso. Con su aceptación, el destinatario se compromete a no copiarlo, reproducirlo o distribuirlo a terceros, ni total ni parcialmente, sin el consentimiento escrito de Cazatucasa, que declina expresamente toda la responsabilidad por las manifestaciones, expresas o implícitas, u omisiones, o por cualesquiera otras comunicaciones orales o escritas hechas a cualquier parte interesada. Esta información no constituye un valor contractual.