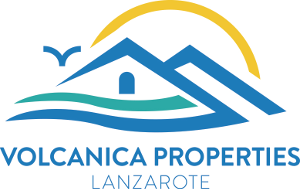 Apartment Arrecife
548.000€ (£ 481.457 approx.)
Ref.VOLC-205814 | M3157785
Modern style, but at the same time elegant and comfortable, with spacious rooms and full of natural light throughout the day. Unbeatable location. It has 4 bedrooms with fitted wardrobes, 3 bathrooms, large living room with dining area and separate kitchen. It has 2 parking spaces for your comfort.
Reference:
205814 - M3157785,
Size:
187m²,
Built-in cupboards:
Yes,
Furnished kitchen:
Furnished with appliances,
Kitchen type:
Independent,
Bedrooms:
4,
Bathrooms:
3,
Terraces:
1 ,
Location:
Beachfront, Near the town,
Views:
Direct sea,
Garage:
Comunitary (2 Parking places),
Garage type:
Closed,
Condition:
Excellent.
Volcanica Properties
35560
Lanzarote.
(+34)679.906.475
http://www.volcanicaproperties.com/
Este documento ha sido elaborado por Volcanica Properties con información descriptiva de la propiedad para su compraventa, arrendamiento o traspaso. Con su aceptación, el destinatario se compromete a no copiarlo, reproducirlo o distribuirlo a terceros, ni total ni parcialmente, sin el consentimiento escrito de Volcanica Properties. Volcanica Properties, declina expresamente toda la responsabilidad por las manifestaciones, expresas o implícitas, contenidas en el presente documento, por las omisiones del mismo, o por cualesquiera otras comunicaciones orales o escritas hechas a cualquier parte interesada. Esta información no constituye un valor contractual.