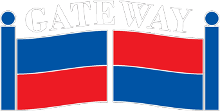 Charco del Palo
630.000€
Ref.GTE-204570 | GSO12
Reference:
204570 - GSO12,
Size:
250m²,
Usable size:
223m²,
Furnished:
Fully furnished,
Independent dining room:
Yes ,
Furnished kitchen:
Furnished with appliances,
Bedrooms:
3,
Bathrooms:
3,
Location:
Exterior,
Orientation:
South,
Location:
Near the beach,
Views:
Direct sea, Pool,
Garage:
Private (2 Parking places),
Garage type:
Closed,
Storage room:
Yes,
Plot size:
1.979m²,
Swimming pool:
Private,
Style:
Classic,
Building year:
1994 (25 year/s),
Condition:
New build,
Availability:
Unoccupied.
Gateway-Estates
Avenida del Mar, 19. Local 16.
35508
Costa Teguise.
693463143
http://www.gateway-estates.es/
Este documento ha sido elaborado por Gateway-Estates con información descriptiva de la propiedad para su compraventa, arrendamiento o traspaso. Con su aceptación, el destinatario se compromete a no copiarlo, reproducirlo o distribuirlo a terceros, ni total ni parcialmente, sin el consentimiento escrito de Gateway-Estates. Gateway-Estates, declina expresamente toda la responsabilidad por las manifestaciones, expresas o implícitas, contenidas en el presente documento, por las omisiones del mismo, o por cualesquiera otras comunicaciones orales o escritas hechas a cualquier parte interesada. Esta información no constituye un valor contractual.