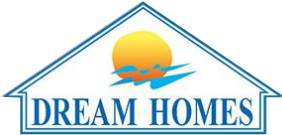 Playa Blanca
199.000€
Ref.DAH-253764 | 1181
Reference:
253764 - 1181,
Size:
90m²,
Bedrooms:
2,
Bathrooms:
2,
Furnished:
Partially furnished,
Garage:
Private (1 Parking places),
Garage type:
Carport,
Swimming pool:
Comunitary,
Garden:
Private ,
Lounges:
1,
Built-in cupboards:
Yes,
Furnished kitchen:
Furnished with appliances,
Kitchen type:
American,
Terraces:
1 ,
Storage room:
Yes,
No. of floors:
2,
Scale emissions efficiency:
G,
Scale consumption efficiency:
G.
Dreams & Homes
.
928349749
https://dreamsandhomes.artekasa.es/
Documento elaborado por Dreams & Homes con información de la propiedad para su compraventa, arrendamiento o traspaso. Con su aceptación, el destinatario se compromete a no copiarlo, reproducirlo o distribuirlo a terceros, ni total ni parcialmente, sin el consentimiento escrito de Dreams & Homes, que declina expresamente toda la responsabilidad por las manifestaciones, expresas o implícitas, u omisiones, o por cualesquiera otras comunicaciones orales o escritas hechas a cualquier parte interesada. Esta información no constituye un valor contractual.