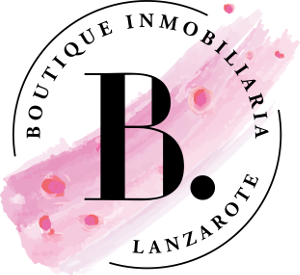 Chalet Mácher
355.000€ (£ 311.893 approx.)
Ref.BOUT-205817
In the quiet village of La Asomada you could find this property with wonderful views of the sea and Fuerteventura. The house with 3 bedrooms, three bathrooms and two living rooms has an independent apartment that is currently long term rented. Outside you can enjoy your garden, its 3 porches and a glazed terrace where you can also comfortably drink your tea and enjoy the views on winter days. If you are looking for a comfortable place to live in one of the best areas of the island and at the same time get a rental income, do not hesitate and call us today!
Reference:
205817,
Size:
373m²,
Usable size:
180m²,
Floor:
Street level,
Lounges:
2,
Furnished:
Fully furnished,
Built-in cupboards:
Yes,
Independent dining room:
No ,
Furnished kitchen:
Furnished with appliances,
Kitchen type:
Independent,
Bedrooms:
3,
Suites:
1,
Bathrooms:
3,
Terraces:
4 ,
Orientation:
Southeast,
Location:
Rural area,
Views:
Sea,
Type of glazing:
Double glazing, Single,
Storage room:
Yes,
Hot water:
Individual,
Type hot water:
Solar,
Heating:
Individual,
Heating type:
Photovoltaic,
Plot size:
1.000m²,
No. of floors:
1,
Lift:
No,
Swimming pool:
No,
Garden:
Private ,
Urbanization:
No,
Building year:
1970 (49 year/s),
Condition:
Average,
Availability:
occupied by owner,
Scale emissions efficiency:
D,
Scale consumption efficiency:
D,
Equipment:
Antenna, TV, Phone line, Internet, Refrigerator, Washer, Oven, Chimney, Pergola, Ceramic hob, Shower plate, ,
IBI:
600€ .
Boutique Inmobiliaria
Plaza de la Constitución num 5, 2do D
35500
Arrecife.
(+34)615.165.806
http://www.boutiqueinmobiliaria.es/
Este documento ha sido elaborado por Boutique Inmobiliaria con información descriptiva de la propiedad para su compraventa, arrendamiento o traspaso. Con su aceptación, el destinatario se compromete a no copiarlo, reproducirlo o distribuirlo a terceros, ni total ni parcialmente, sin el consentimiento escrito de Boutique Inmobiliaria. Boutique Inmobiliaria, declina expresamente toda la responsabilidad por las manifestaciones, expresas o implícitas, contenidas en el presente documento, por las omisiones del mismo, o por cualesquiera otras comunicaciones orales o escritas hechas a cualquier parte interesada. Esta información no constituye un valor contractual.